"I became a speech therapist because I am a passionate believer that good communication can not only open up the doors to learning, but can allow a person to become their best self. I believe in the incredible power that good communication skills can have in cultivating knowledge, happiness, positive relationships and a self-actualized life. I am honored to serve as a guide for my clients and their families in this journey."
— Angela Boyer, M.S., CCC-SLP Inactive–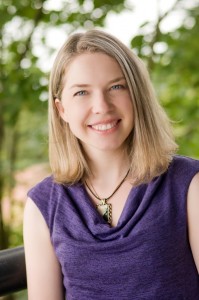 Angela Boyer MS, CCC-SLP Inactive is currently on leave. Because of this, she has gone inactive with her state licensure and certificate of clinical competence until she resumes.  Angela Boyer earned a Bachelor of Science in Psychology and a Minor in Theater from Willamette University in 2001. She went on to complete her post baccalaureate in Speech and Hearing Sciences from Portland State University (PSU) and received a Master of Science in Speech and Hearing Sciences from PSU in 2005. Angela completed her Clinical Fellowship Year at Oregon Health and Sciences University in the summer of 2006. Here, she was a trainee of the prestigious Leadership Education in Neurodevelopmental and Related Disabilities program. Angela Boyer earned her Certificate of Clinical Competence (CCC), from the nationally recognized professional credential that represents a level of excellence in the field of Speech-Language Pathology (CCC-SLP). She was also licensed by the Oregon State Board of Examiners for Speech Language Pathology and Audiology.
Angela worked at the Child Development and Rehabilitation Center at OHSU and at Shriner's Hospital as a Clinical Fellow. There, she received specialized advanced post graduate training. She became the acting speech therapist for the Plastics Clinic (cleft lip and palate) at Shriner's hospital. She also worked with children in need of low tech AAC devices at Shriner's. While training at the CDRC, she enjoyed working on the Cleft Palate and Craniofacial, Autism, and Child Development (birth-school age children) interdisciplinary teams. Next, she moved to Salem in order to support her husband's dream of returning to graduate school. She worked in Salem as an elementary and middle school speech language pathologist for 4 1/2 years. Now with more than a decade of experience, she has a private speech language pathology practice (speech therapy). She is excited to be able to focus on her client's needs without the restrictions that can interfere with services in the public sector.
Angela's professional interests include both adult and pediatric populations. She especially enjoys working with people implementing feminine and masculine vocal training strategies (transgender, non-binary and non-gender conforming voice), targeting fluency in individuals who stutter, those interested in accent modification, children with cleft lip or palates, as well as implementing mindfulness and meditation techniques in populations who would benefit from them. Her personal interests include hiking, qigong, healing nutrition, travel and the performing arts. She enjoys spending time with her husband Daniel, and her two children.